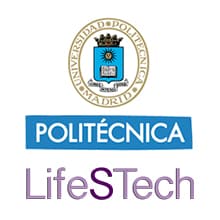 UPM is the largest Spanish technological university, as well as a renowned European institution. With two recognitions as Campus of International Excellence, it is outstanding in its research activity together with its training of highly-qualified professionals, competitive at an international level.
LifeSTech is a research, development and innovation group, part of UPM. Its activities are devoted to the design, development and evaluation of ICT based services and applications, for the creation and promotion of new ideas, methods and technological solutions throughout the value chain of e-Health and e-Inclusion related organizations.
The main group skills include consultancy, design, development and deployment of eHealth solutions including reliable and effective telehealth services, personal systems for self-management of health and integrated regional information systems.
UPM will be the Project Coordinator and will also lead the iIntegration of Public Health Models HiAP Approaches: Urban Test Beds.
The University of Pavia has a strong experience in European Projects. IN PULSE two departments of the Engineering Faculty will be involved: the Department of Civil Engineering and Architecture (DICAR) and the Department of Electrical, Computer and Biomedical Engineering (DIII).
The contribution oto PULSE has three main pillars.
1. Planning of the PULSE WebGIS, which is a web-based geospatial data platform where users can view, find and share maps, geo-spatial data and all relevant information regarding air quality, public health, meteorological information, etc.
2. Using multi-spectral satellite images to obtain global maps of air pollution
3. Using GIS science and geostatistics to prepare public health maps form the typical public health records, which are tabular
The University of Padova has performed in a distinguished way in EU programmes. The Department of Information Engineering (DEI) is one of the biggest departments. It is a leading centre for education, research and technological development in the area of electronics, quantum physics, automatic control, photonics, telecommunications, computer science, instrumentation and measurement, operation research and bioengineering.
The UNIPD bioengineering group is one of the leading groups in the area of mathematical modeling of diabetes and its complications.
UNIPD will be the leader of modelling Risk: Mechanistic and probabilistic predictive modelling of environmental and clinical risk factors in T2D and Asthma, developing, adapting, integrating and individualizing the predictive models for the onset of T2D and Asthma.
The European Connected Health Alliance (ECHAlliance) is the trusted connector, facilitating multi-stakeholder connections around ecosystems, driving sustainable change and disruption in the delivery of health and social care.
ECHAlliance has developed since 5 years a large community of 15,000+ people across the Europe, North America (USA, Canada) and China. It owns an associated qualified contact database that allows large communication and dissemination of innovative ideas, projects and solutions.
The ECHAlliance will ensure the coordination of the Dissemination, Exploitation of results and Communication. It will facilitate internal (consortium) and external outreach activities, sharing with its community (15,000+) the results and outcomes of the project. It will organize the project's meetings and events, attracting partners and customers targets (defined in the project).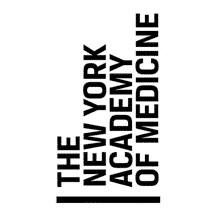 The New York Academy of Medicine advances solutions that promote the health and well-being of people in cities worldwide. Established in 1847, the Academy continues to address the health challenges facing New York City and the world's rapidly growing urban populations.
The Center for Health Innovation at the New York Academy of Medicine provides technical expertise and resources to develop, test and evaluate innovations in health care delivery systems that recognize the multiple behavioral, social and economic determinants of health. The Center seeks to become a leader in health reform implementation and a strategic partner to organizations interested in designing and developing innovative solutions to improve population health and reduce health disparities and inequality.
The New York Academy of Medicine team will collaborate with project partners to model the onset risk of asthma, type 2 diabetes and overall well-being using simulation modelling tools (e.g., agent-based models, system dynamics) and big data analytics. The New York Academy of Medicine's team will lead asthma modeling across the five urban sites involved in this project (in collaboration with the Cobelli team as well as with the Barcelona and Singapore institutions), and will collaborate with the Cobelli team modeling the onset of type 2 diabetes and well-being across the five urban sites.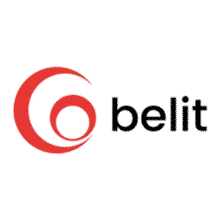 Belit Ltd. is a SME founded in Belgrade, Serbia, in 2000. Being a software company, core and primary expertise of Belit ranges from industry core C# or Java code to enterprise applications, and extends to large-scale structured (databases) or raw datasets analytics, processing and management.
The team of experts and professionals generally covers all segments of the development of information systems with over 10 years of experience in design of electronic products, instrumentation, medical/therapeutical and lab equipment.
Belit will be contributing mainly in the definition of project Technologies/tools and Data Analytics though big data management and analytics tasks. They will also be involved in modelling the resilience and risks, as well as models and system integration.
The Agència de Salut Pública de Barcelona (ASPB) is the public health provider responsible for public health in Barcelona. It is co- participated by the Barcelona Local Council and the Catalan regional Government. ASPB monitors population health status and determinants, develops and implements public health policies and acts as health authority.
The ASPB has a great team of professionals who understand that research can generate new knowledge and facilitates innovation in the services it offers. In addition, the ASPB wants to advance the field of new technologies, facilitating interaction with citizens.
ASPB will be leader in the definition of Urban Health Indicators and Policy Metrics and will also contribute to the T2D modelling and wellbeing modelling in WP6. They will also be part of the Public Health Observatories.
GENEGIS GI is an Italian SME that operates for over a decade in Geographic Information Systems (GIS) and more generally, in the field of geospatial computer applications, developing custom projects for every need. The company's mission is to create specialized solutions aimed to the integration of geographic and spatial information in company information systems, at any scale and level of detail, contributing to the greater competitiveness of its clients.
GENEGIS GI main contribution will be the Implementation and maintenance of the spatial information framework and of the WebGIS.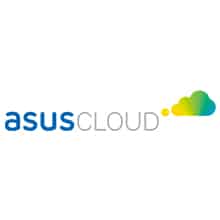 ASUS Cloud Corporation is a subsidiary of ASUS Group. ASUS Cloud is headquartered in Taipei, Taiwan. Founded with the belief that cloud technologies deliver efficiency and transform business with new opportunities, in 2008, it began offering its first cloud-based storage solution to the public. Recent years,we has expanded our business and operates data centers located in Taiwan, US, and Luxembourg for serving 70 million users worldwide.
Over the years, the belief remains to the core value of ASUS Cloud. It has continued expanding its cloud solutions to AI, Big Data and IoT arena, fulfilling the demands from different sectors, including enterprises, mobile operators, government, education, healthcare and financials. To facilitate industrial digital transformation, ASUS Cloud provides comprehensive solutions to respond to flexibility, speed and innovation.
CNRS is the French national carrier for research and includes a plethora of institutes and laboratories. The LMD laboratory is part of CNRS and researches climate and atmospheric pollution through a combination of theoretical approaches, development of observational instruments and numerical modelling.
The LMD develops the LMDZ general circulation model and the CHIMERE air-quality model.
LMD's main contribution will be on modelling Urban Air Quality and Air Quality/Climate Nexus, where they will develop climate and air-quality projections at a mid-21st century horizon for 2 large urban agglomerations; New York, USA and Paris, France. In Paris personal exposure modelling will be conducted in order to develop exposure surrogates for epidemiological use.
BCC is one of Europe's largest unitary local authorities, delivering a large number of services to over one million residents representing the most ethnically diverse city in the UK.
Digital Birmingham was established in 2006 to accelerate the city's investment in digital infrastructure and ensure the benefits of digital and new emerging technologies are available to all people, communities and sectors in the city. As the lead of BCC's Smart City Programme, DB is developing collaborative partnerships with key business, research, educational, health and community sector organizations to deliver smart projects that reduce carbon emissions, increase mobility and improve citizens quality of life. DB is the policy lead for digital strategies covering connectivity, digital inclusion and open data.
BCC will be leading Birmingham test beds and contribute to the Public Health Observatories.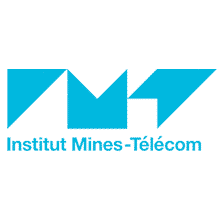 IMT is a public institution dedicated to higher education, research and innovation in engineering and digital technologies. The institution is under the authority of the French Minister for Industry and Electronic Communication. The schools of Institut Mines-Télécom are listed amongst the leading Grandes Ecoles in France. In the framework of this project, IMT associated laboratory implied in IPAL (International Joint Research Unit involving Institut Mines-Telecom, CNRS, Sorbonne University, Institute for Infocomm Research, National University of Singapore, and University Grenoble Alpes) based in Singapore.
IMT has a strong IoT expertise applied to digital health in both research with international collaborations, education for teaching activities, and innovation working closely with industry.
IMT will be in charge of pilot sites and will be leading Singapore test bed and contributing to Paris test bed. Also, will lead the integration of  Public Health Models and Maps as the scientific partner focusing on IT as an expert in ICT for health with its research and medical partners.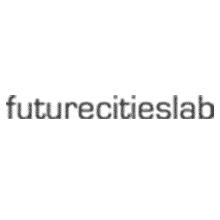 The Future Cities Lab is a design-oriented environment focused on utilizing digital media platforms, transmedia strategies and serious games to generate deep insight into the relationship between human factors and smart urban spaces. The Lab is focused on human-centred design for the future city, and collaborates widely with academics, industry and government partners.
Leveraging expertise in cultural architecture and creative technologies, the objectives of the Lab are to create a suite of social technologies to both model and crowdsource the future city. The activities of the Lab include research and publishing, consultancy and product development.
FCL will have a relevant role in the planning and urban indicators definition, test beds,, HiAP Approaches and the dissemination, communication and exploitation related tasks.